Scott Jones wins the 2017 feature race in a photo finish!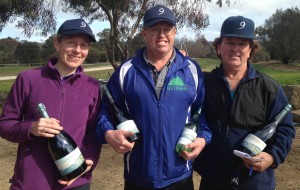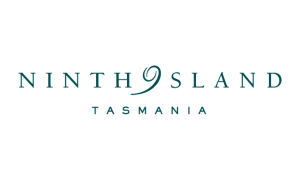 The 2017 Ninth Island 10k Feature race was won today by club course setter, Scott Jones! The race was a photo finish with just the computer deciding that Scott crossed the line by the smallest of margins from Ricky Markham. Last weeks winner Jozina Goedhart ran a great race into 3rd place. Todays sponsor provided all runners with a bottle of Ninth Island wine – everyone was a winner today! The fastest male today was Matthew Zegveld in a time of 37.32 and the fastest female was Paige Wierenga in a time of 45.10.
Today was also the feature race for the juniors – we had the races, facepainting and presentations, lots of fun!
In the division two 2.5k race Charlotte Rogers won from Benjamin Frost and Harry Darsaklis. The fastest male in todays race was Benjamin Frost and the fastest female was Mackenzie Roberts.
In the division three 1.5k race Oliver Mannion won from Hannah Zegveld and Ella Mannion. The fastest male in todays race was Luke McHugh and the fastest female was Averyl Quinn.
Full race results can be found here.
After todays junior race the 2017 junior presentations were held. The following juniors received awards today:
2017 Division 2
Division 2 Club Champions
Male – Benjamin Frost
Female – Mackenzie Roberts
Most Consistent:
1st Lani Tai
2nd Jj Tai
3rd Ryan Holloway
Road Runner Award:
A tie Lani Tai & Jj Tai
Encouragement Award:
Sebastian Frost
2017 Division 3
Division 3 Club Champions
Male – Luke McHugh
Female – Averyl Quinn
Most Consistent
1st Peyton Webb
2nd Averyl Quinn
3rd Luke McHugh
Road Runner Award
Another tie Peyton Webb & Averyl Quinn
Encouragement Award
Seth Hill
Congratulations to all the junior runners – have a fabulous break and we'll see you back next year – why not bring a few friends along?
Although it was the last race of 2017 for the seniors we still have the presentation dinner on 9th September! If you've not purchased your dinner tickets yet, please let us know and we'll save you a seat
Dinner details:
Date: 9th September
Time: 6.30 for 7pm start
Place: Commodore Regent
$50 a head for a 3 course alternate drop meal. Let us know if you have any special meal requirements – you can EFT with a description of dinner/surname:- BSB: 633108 Account #120164058